The Star Wars Art of Joe Corroney
January 6, 2015 at 12:00 am | Posted in
Art
,
Star Wars
,
The Roqoo Depot Galleria
|
Leave a comment
Tags:
joe corroney
Some Star Wars artists come and go, and some stand the test of time like the talented Joe Corroney. Starting back in the West End Game days, Joe provided illustrations for the WEG sourcebooks and campaign guides. Since then, he's worked on Topps trading cards, comics, posters and magazines. Yet one of the interesting things about Joe's artwork is the coloring. Almost all of his work is colored by someone else, which can add a unique spin to it depending on the colorist. Everyone has a different style and it's surprising just how much the coloring can affect the artwork.
Below you'll find an extensive collection of Joe's Star Wars artwork–both colored and uncolored–from his early days at WEG all the way to the present. As we countdown the days to Star Wars Celebration Anaheim, we look forward to what Joe will come up with next. Until then, enjoy the beauty that has come before it.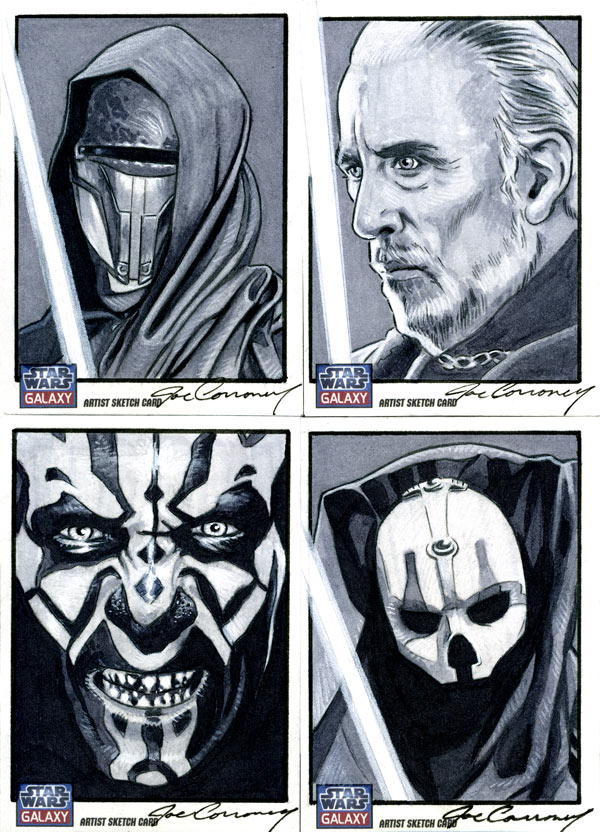 Be sure to check out all of Joe Corroney's artwork on his official site. A lot of his artwork is available for purchase. You can also follow Joe on Facebook, Twitter and Instagram. For those heading to Star Wars Celebration Anaheim, you'll be able to meet him in person as he's one of the featured artists.
Posted By: Skuldren for Roqoo Depot.
Leave a Comment »
Blog at WordPress.com.
Entries and comments feeds.